Dancing at Lughnasa March 1st - 3rd 2013
Friday 1st March (Opening night: 2 tickets for the price of 1)
Saturday 2nd March
Sunday 3rd March
Courtney Canning (Michael)
Courtney returns to the festival circuit this year for the fourth time in a row. Previous roles include- Mr Hale (The Crucible), George (All My Sons), Lennie (Of Mice and Men). Courtney played the role of Babby Bobby Bennett in the autumn production of The Cripple of Inishmaan having preciously played the role of Bartley in the 2009 production which toured to Singapore. Courtney made his directorial debut on the 1 Act circuit this year with his production of Pinter's One for Road. This production received great success and came in a close 2nd at the All Ireland One Act Festival.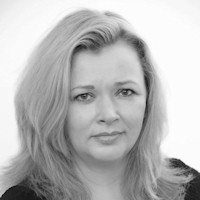 Valerie O'Leary (Kate)
Valerie has appeared in numerous musicals both at the Cork Opera House and Everyman Palace Theatre - Alice in Wonderland, Calendar Girls, All Star Wars, Nunsense, Oliver, Singin in the Rain, Man of La Mancha and High School Musical to name but a few. Theatre credits include- An Ideal Husband, The Bad Seed, Crimes of the Heart, Hamlet, Dangerous Corner, Private Lives, Many Young Men of Twenty, The Sunbeam Girls, The Good Sisters and most recently Barefoot in the Park all at the Everyman Palace Theatre and Cork Arts Centre. Valerie had just closed on a highly successful run of The Sound of Music at the Cork Opera House. Valerie also has a long standing association with the Fermoy Musical Society both as a director and performer. Her previous experience on the festival circuit was with Palace Players, Fermoy, in their production of The Wake. In 2011, Valerie won the much coveted Best Actress Award at the RTE All Ireland Drama Festival for her role as Kate Keller in Ballyduff's production of All My Sons. Valerie's previous productions with Ballyduff include Many Young Men of Twenty, Out of Order and November 22nd. Valerie is delighted to be back with Ballyduff this year and is looking forward to the run.
Dolores Dermody (Maggie)
Dolores Dermody is a native of Cork City but has made the beautiful village of Kilworth her home for the last nine years. Her theatrical career spans over thirty years, working extensively both here in Ireland and the U.S.A. Some favourite roles she has played over the years include Sally Bowles:Cabaret, Cassie: A Chorus Line, Shirley: Shirley Valentine, Kathleen: Hall Of Healing, Betsy:Welcome To The Moon, Molloy: lead player in the movie Gonnabes which premiered at the Cork Film Festival, Maisie Melton in the Irish Premiere of Alastair McGuckian's The Ha'penny Bridge, Lottie Child/Patricia Fodor in the Broadway Tour of Crazy for You. She has appeared with the Irish National Symphony Orchestra under the baton of Proinsias Ó Duinn and was lead singer with the Cork Jazz Band.
Kate Canning (Agnes)
Having completed an MA in Drama and Theatre Studies from D.C.U. in 2007 Kate travelled extensively both as an actor and drama facilitator. In Singapore she worked on several productions for the national theatre, the Esplanade. She also performed with the Singapore Lyric Opera in a number of productions including Il Travatore and The Tales of Hoffman. She then travelled to London where she commenced further study at the Guildhall in Vocal Performance. She returned to Dublin in 2011 and completed a Higher Diploma in Vocal Performance at the Royal Irish Academy of Music. Kate just finished playing Lady Macduff in the Mill's production of Macbeth. She is currently rehearsing with the Degani Ensemble and will perform with them in concert on March 17th at St Anne's Church, Dawson Street. Most notable productions include Mustardseed in A Midsummers Nights Dream (Corcadorca), Chorus in Antigone (Ballyduff Drama Group), Chorus in Semele (Royal Irish Academy), Chorus in Carmen (IORC), Annie in All My Sons (Ballyduff Drama Group), Sorrell in On Raftery's Hill (Ballyduff Drama Group) which won the RTE All Ireland Drama Festival.
Laura Griseto (Rose)
Laura Griseto is a medical student from Limerick. She has always had a keen interest in performance, starting speech and drama at a young age with the Murphy-Hehir school in Co. Clare. She went on to get her Diploma with Distinction in Speech and Drama from the Leinster School in 2004. She was a member of Limerick Youth Theatre from 2002/2003 and performed in The Vagina Monologues in the Belltable Arts Centre. While studying psychology at UCC, she joined UCC Dramat and had the role of Ali in their production of Trainspotting, for which she won Best Actress at the Irish Student Drama Awards in 2008. She has been involved with numerous productions, including, most recently, Likely Hailstone's production of Tom Murphy's Bailegangaire, playing Mary. This is her first year with Ballyduff Drama Group.
Laura Kennedy (Chris)
Laura is currently a third year student of University College Cork studying Business Information Systems. She began her training with the Monfort College of Performing Arts at the age of five under the tuition of Valerie O'Leary. She holds a gold medal with distinction in acting from LAMDA and her silver medal in verse and prose. She later developed her passion for dance and musical theatre training with the Monforts as well as Cork Arts Studio. Her most recent theatre credits include Camp Rock (Tess Tyler), Carousel (Ensemble), Fiddler on the Roof (Chava); Snow White and the Seven Dwarfs (ensemble); Once Upon A Mattress (Queen); I Love You, You're Perfect, Now Change (Various roles), The Sunbeam Girls 2 (ensemble). Laura was part of the original company of The All Star Wars when it began in 2011 and toured nationally with the production throughout 2012. Singing credits include lead singer with Picture the Scene and All-Ireland medallist with Réadóirí group singing. Laura has performed and recorded with Grandmaster Cash and Dr. Feekinstein and also The Manning Brothers. She has performed in various concerts with renowned artists such as Mary Hegarty, Linda Kenny and Michael McCarthy. Laura recently choreographed UCC Dramat's production of Serious Money. Laura is delighted to be working alongside this fantastic and talented cast and to be a part of Ballyduff Drama Group.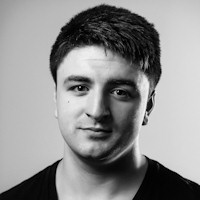 Lochlainn McKenna (Gerry Evans)
Born in Cork City, Lochlainn took up acting at the age of 14 starring in a number of Cork based short films. Since then, he has performed with Druid Theatre in The Silver Tassie and has made several appearances on RTÉ. He is currently studying Drama and Theatre Studies in UCC. This is his first time performing with Ballyduff Drama Group.
Brendan Dunlea (Jack)
Brendan needs no introduction to the Ballyduff stage. As an actor he has played major roles in the last three festival productions, Candy in Of Mice and Men, Joe Keller in All My Sons and John Proctor in The Crucible. Other distinguished roles include Macbeth , King George in The Madness of King George, Maurice Brown in Many Young Men of Twenty and Stanley Gardner in Run for your Wife for which Brendan won the Best Actor award at the All Ireland Drama Festival. Brendan has also directed numerous productions for Ballyduff including Antigone, Blackwater Angel, Blue Remembered Hills and On Raftery's Hill which won the RTE All Ireland Drama festival award for Best Play and Best Director. This year Brendan played the role of Nickolaus in Ballyduff's production of Pinter's One for the Road which came second in the All Ireland One-Act Drama Festival and for which Brendan won Best Overall Performance
Geraldine Canning (Director)